LG Refrigerator Reviews
Get the Most for Your Money With LG Refrigerators


We feel like our LG Refrigerator Reviews deserve some special attention, because like Samsung, LG Refrigerators have become a dominant player in the appliance space over the past ten years.
There are a wide variety of refrigerator models at varying price points.  LG prides itself on providing high quality styling and the latest in technology and pairing that with affordability.  Like their counterparts at Samsung, LG is a leader in affordable, technically advanced, high quality appliances.

LG provides a number of technically advanced features that you never knew you needed (and ultimately wanted) so badly. Plus some of them add more than just convenience, they are down right luxurious.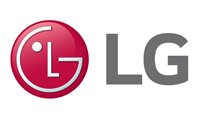 There are a number of LG Refrigerator models in our LG Refrigerator Reviews that have consistently made our Top 10 Refrigerators list.

From Smart Refrigerator technology with integrated computer and advanced internal components, LG Refrigerators are changing the way you look at your refrigerator.



---
---

Continue reading to learn more about the best features of LG or
click here to find LG Refrigerator Reviews.


Notable Features That Repeatedly Appear in LG Refrigerator Reviews

DOOR IN DOOR:   LG'S Exclusive Door In Door feature allows you quick access to some of your more commonly used food items. 

This feature is available on both their French Door models as well as many of their Side by Side refrigerator models. 

This is a highlighted feature in almost all of our LG Refrigerator Reviews as it adds convenience.

LG INSTAVIEW:  In many of the LG Refrigerator models, you simply need to knock on the glass of the door and the internal light will come one.


This allows you to see INSIDE the refrigerator without ever having to open it! 

Knock twice and see inside!

LG THINQ:  Like the Samsung Family Hub line of refrigerators, LG's Smart Refrigerator line is the LG ThinQ.

We absolutely love this line as it has so many unique an hi-tech features that it seems to rethink everything you thought you knew about a refrigerator.

They are constantly upgrading this line as well.

It's extremely affordable, and these refrigerator models do extremely well in the majority of our LG Refrigerator Models.

Be sure to check them out for your self to see if they work for you.

---
If you are looking to either check out some of our LG Refrigerator reviews given by others or write one of your own, then scroll down and you'll find exactly what you are looking for.
If not, these links might be able to help you answer some questions.
---
"Real People" LG Refrigerator Reviews

---
We've also included the words of others who had actually experienced owning an LG refrigerator.

While reviews can be helpful, quite often they are written by those that aren't happy with their purchase.
The good news is that you will hear all about the problems but less often about the really good stuff.

Let's be honest, who really takes the time to tell you how much they love their refrigerator?

Instead you are more than willing to tell someone how unhappy you are. Just remember to take that into account when reading the LG reviews below.
If you love or hate your refrigerator, please give us your refrigerator review below even if it isn't an LG refrigerator review - we'll even take appliance reviews. This is how we get to hear from you on which appliances work the best...and the worst!

Don't worry, we'll make sure it ends up in the right place. Your review could very well help someone find the perfect refrigerator for their needs.
---
---
---
What Do You Think About Your LG Refrigerator?
We need YOUR opinions and experiences, too! Your review might be just the perfect help for someone else looking to buy the same one. (If you want to see LG Refrigerator Reviews from others then scroll down to the bottom of the page)

To help us better understand your story please add:



What's the model number and style (e.g. french door, side by side, etc.) of your refrigerator?

How long have you had it?

Do you love or hate it and why?

Was it reliable? Would you recommend it?

Anything else YOU THINK we should know!
Tell us your whole story! We hear from people every day who want to know what you have to say. Your review could very well help someone else make the right decision!!