LG ThinQ Smart Refrigerator Review
A

30.0 cu. ft.

4-Door Stainless Steel  Refrigerator

InstaView™ Door-in-Door®

and

Amazon Built-InFeatures!
Model No: LNXS30996D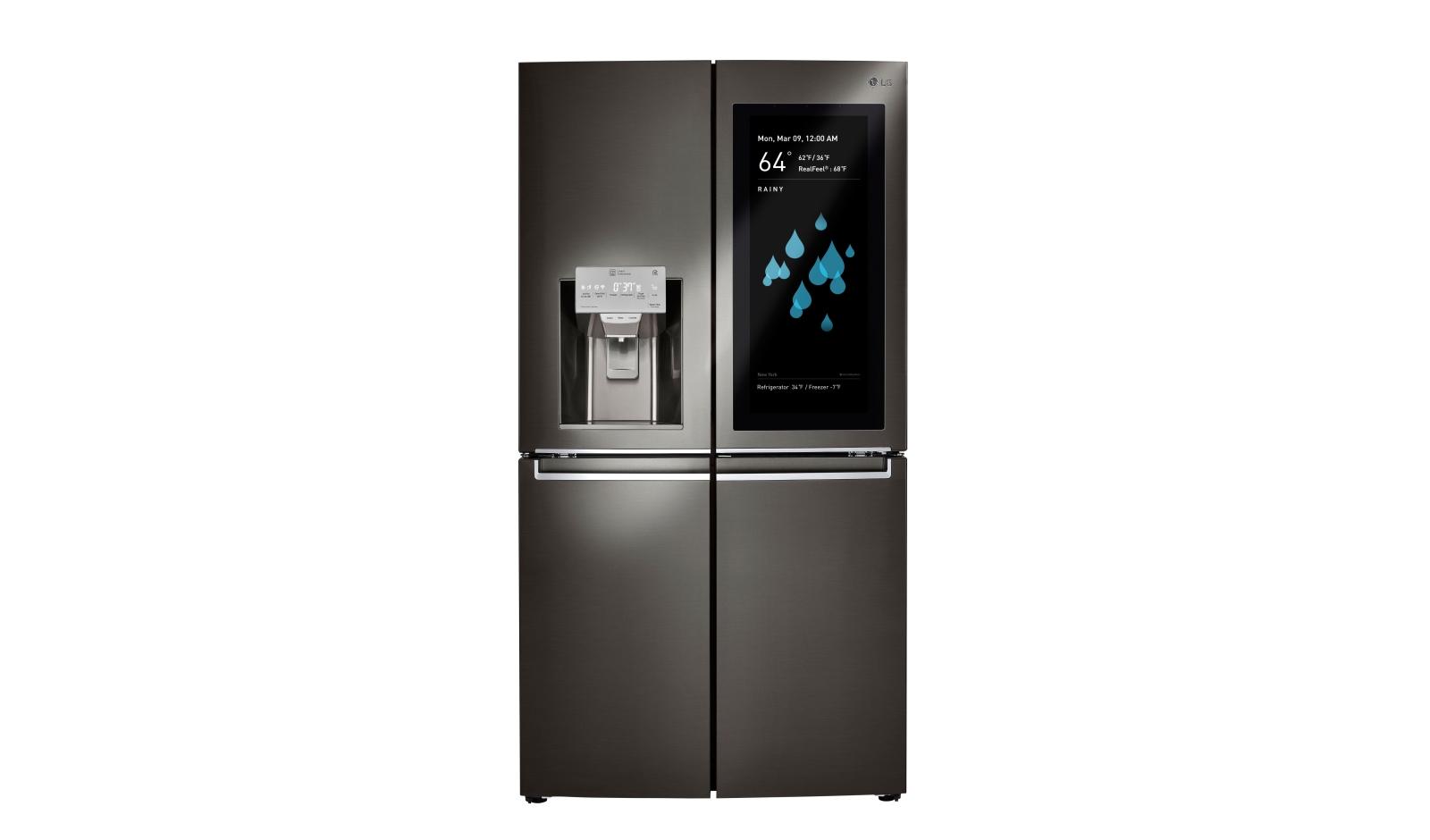 Overall: The LG ThinQ Smart Refrigerator is one of the top selling models from LG. 
It has a number of very cool features such as their InstaView Door in Door tech which allows you to simply knock twice and see inside the fridge before having to open it.
The Door-in-Door feature allows you easy access to some of your more commonly used items.
But all in all, the tech of the LG ThinQ Smart Refrigerator is off the charts.
It uses the existing Alexa platform which allows you to tie in your Amazon Alexa features with the high end features of this truly 'Smart' refrigerator. 



Capacity: 30.0 cu. ft.-- by the way, this is friggin' huge.




Notable Features:



ThinQ Technology -- LG's exclusive ThinQ line of appliances allows you to use voice activated technology and the ThinQ app. 

With an AI (Artificial Intelligence) component, it learns your habits and makes relevant recommendations.

It also optimizes energy consumption saving you money!


Lots of Storage: At an incredible 30.0 Cubic Feet, the LG ThinQ Smart Refrigerator has tons of storage and well organized at that.  It makes it the perfect refrigerator for a large family.


InstaView™ Door -- Tap twice and see what's inside.  By tapping on the screen the internal light will come and you can peer inside your refrigerator.


PrintProof™ Finish -- Hate fingerprints all over your refrigerator?  No worries as LG as the PrintProof™ Finish which hides those nasty looking prints.  If you like fingerprints, you're weird.  But, hey, to each their own, right?


Easy and Fast Ice Maker: The Ice Maker is super fast and effiecient.  Seems like an unnecessary luxury, until you need ice.  This one is quick!

Cons:
Colors: Stainless Steel


Efficiency: Is Energy Star rated

MSRP: The last price that the stainless steel refrigerator sold for was $6599 but since it has been discontinued we've found it for much less.
Click here to see the Best 4 LG French Door Refrigerators
---
Similar Models to LG ThinQ Smart Refrigerator

Seeing as how this model is no longer being made we have a few other current options listed below of LG French door refrigerators that are worth taking a look at:
---