Best Kitchen Gadgets

Here are more of the Coolest Kitchen Gadgets for 2020!

So, our list of Best Kitchen Gadgets just keeps growing!  Back for more with cool kitchen gadgets, check out what else we've found below!

Do you ever find yourself doing menial tasks that seem to take up so much time that they make cooking feel like a chore? Or do you feel like you make the same food all of the time that it starts to feel boring? What if there were simple tools you could add to your kitchen that might change all of that?
We've spent a great deal of time trying to find things that make make cooking easier and more fun! While eating at home is better for you and less expensive having to do it can be such a chore.
Though adding some fun new gadgets the process of cooking meals can quickly become more fun. Just adding these items to your kitchen can be a simple way of saving money and helping your family to eat healthier.

Be sure to check out our other kitchen gadget pages as we're adding to this list all the time!


---
Automatic Pot Stirrer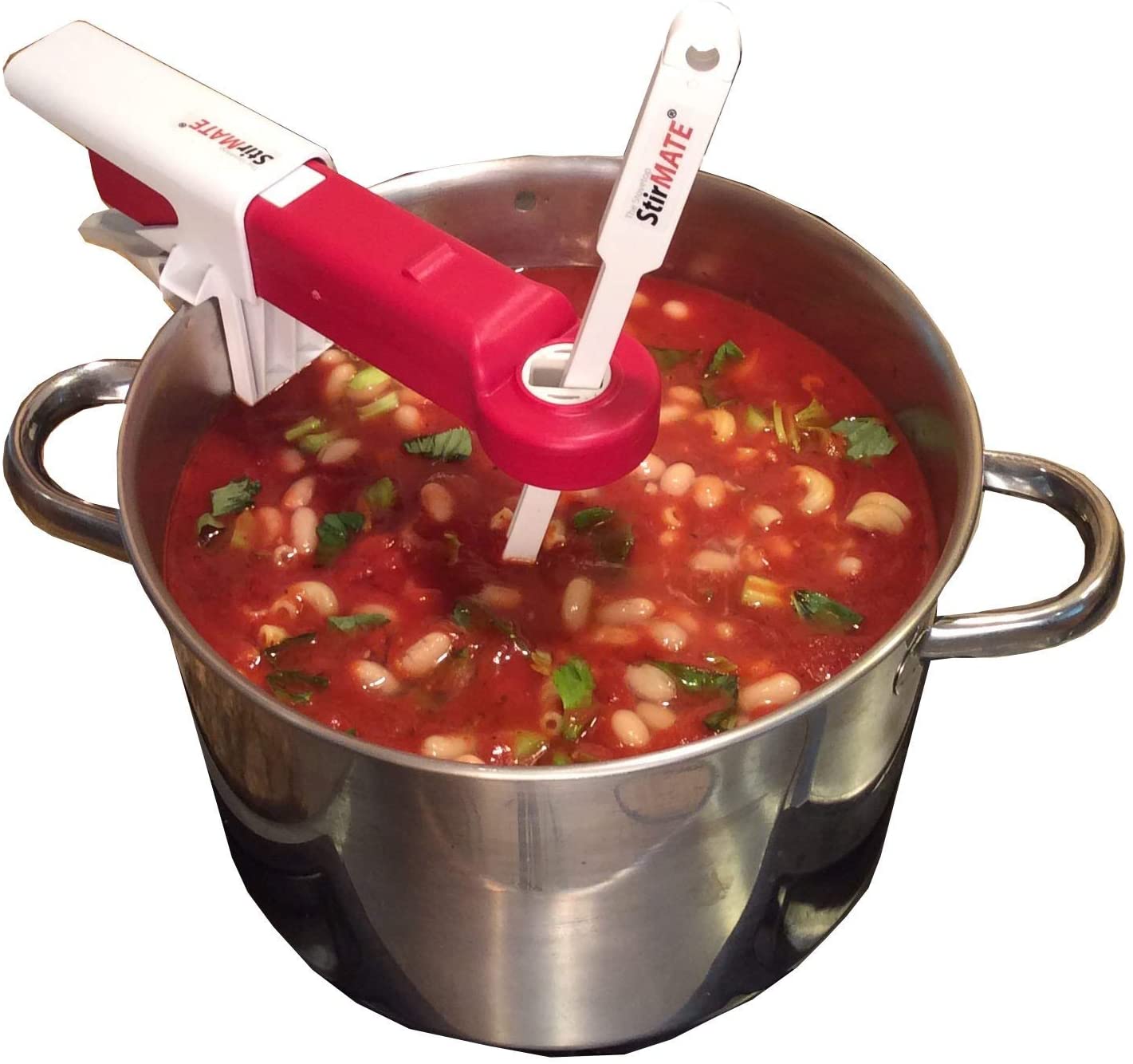 OVERVIEW:  No, we're not lazy, we're efficient!  Admittedly, we thought this device was a little over the top -- until we tried it! 
This clever device saves you time by automatically stirring your soups, puddings, pastas, or whatever!

It's easy to clean, easy to use and easy to buy!
(If you like to make risotto then this is definitely one gadget you need in your kitchen!)

---
Corn on the Cob Corn Stripper / Remover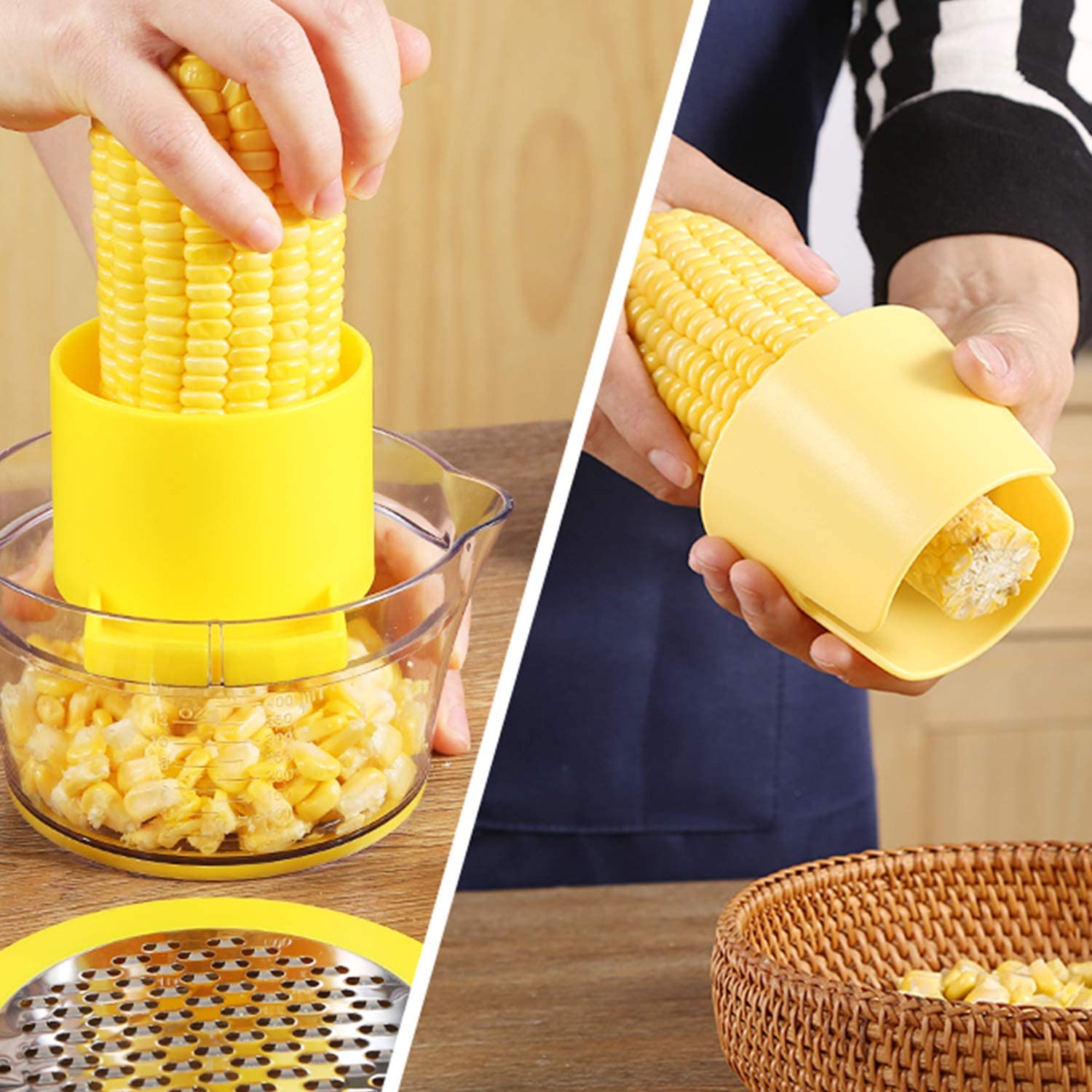 OVERVIEW:  We're not sure whether to call this a corn remover, stripper, or just one of the best kitchen gadgets ever? 
This handy little device makes stripping corn a breeze.  Took less than three minutes for us to clear eight ears of corn.
A definite must-have for any families with young children who love corn but won't eat it on the cob. A serious time saver!

*Plus, if you purchase this with the link we've included, the seller is offering a free gift!

---
Best Kitchen Gadgets: Singing Pasta Timer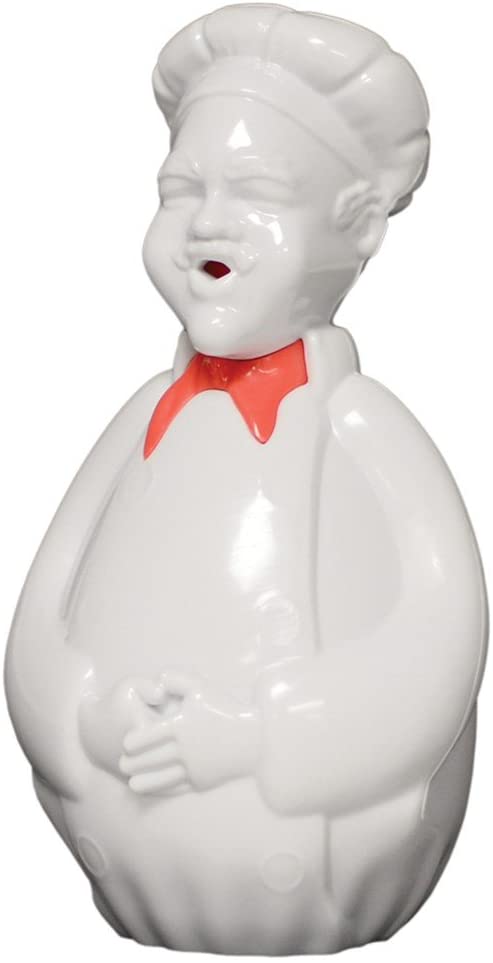 OVERVIEW:  Okay, we have to admit that some gadgets are so dumb that they're cool. 
This is why we had to include this singing pasta timer.
You simply place it in the pot with the pasta and boiling water and once your pasta is al dente, it sings letting you know it's time to take it off the flame.
Best of all you can just set it and forget it! No more squishy macaroni with this Italian chef telling you when it's done!
If you're not a fan of Al Dente pasta, this may not be for you, but otherwise, it really does cook it to the perfect texture. 
As soon as the water starts to boil the timer starts right away making perfectly cooked pasta easier than ever!

---
Best Kitchen Gadgets:  Impression Toaster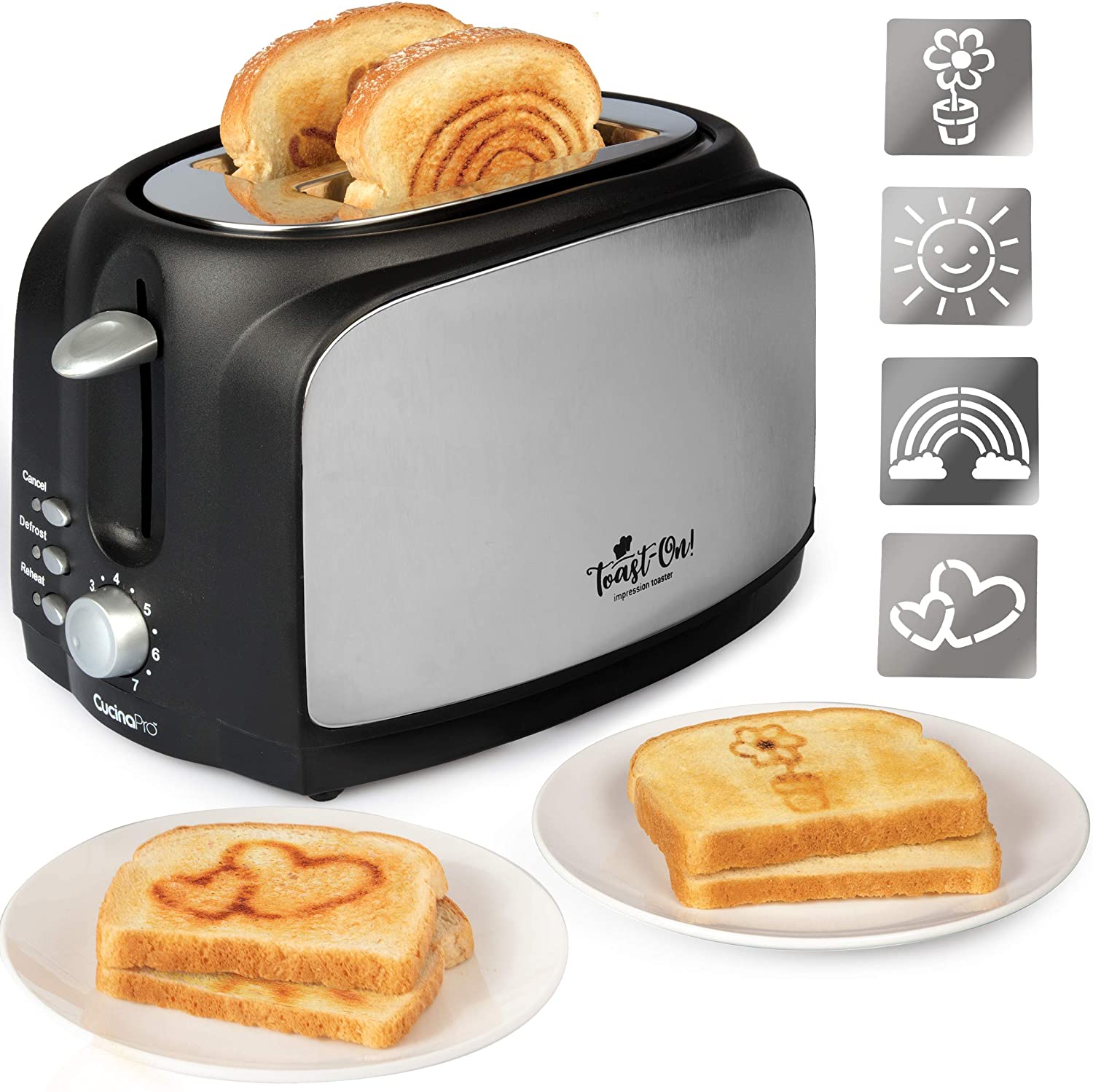 OVERVIEW:  This toaster is great fun for families with kids. 
No better way to get them excited to eat their toast than when you have a fun impression on the side of the bread.
We know that no one really needs this but it truly makes breakfast a ton of fun. It's a simple way to add fun to your children's breakfasts without a ton of effort.

Best of all this unique toaster comes with four interchangeable impressions so you can keep them guessing!
(We know this version is leans toward the feminine part in all of us but it also comes with more masculine versions as well.)

---
Best Kitchen Gadget: Instant Pot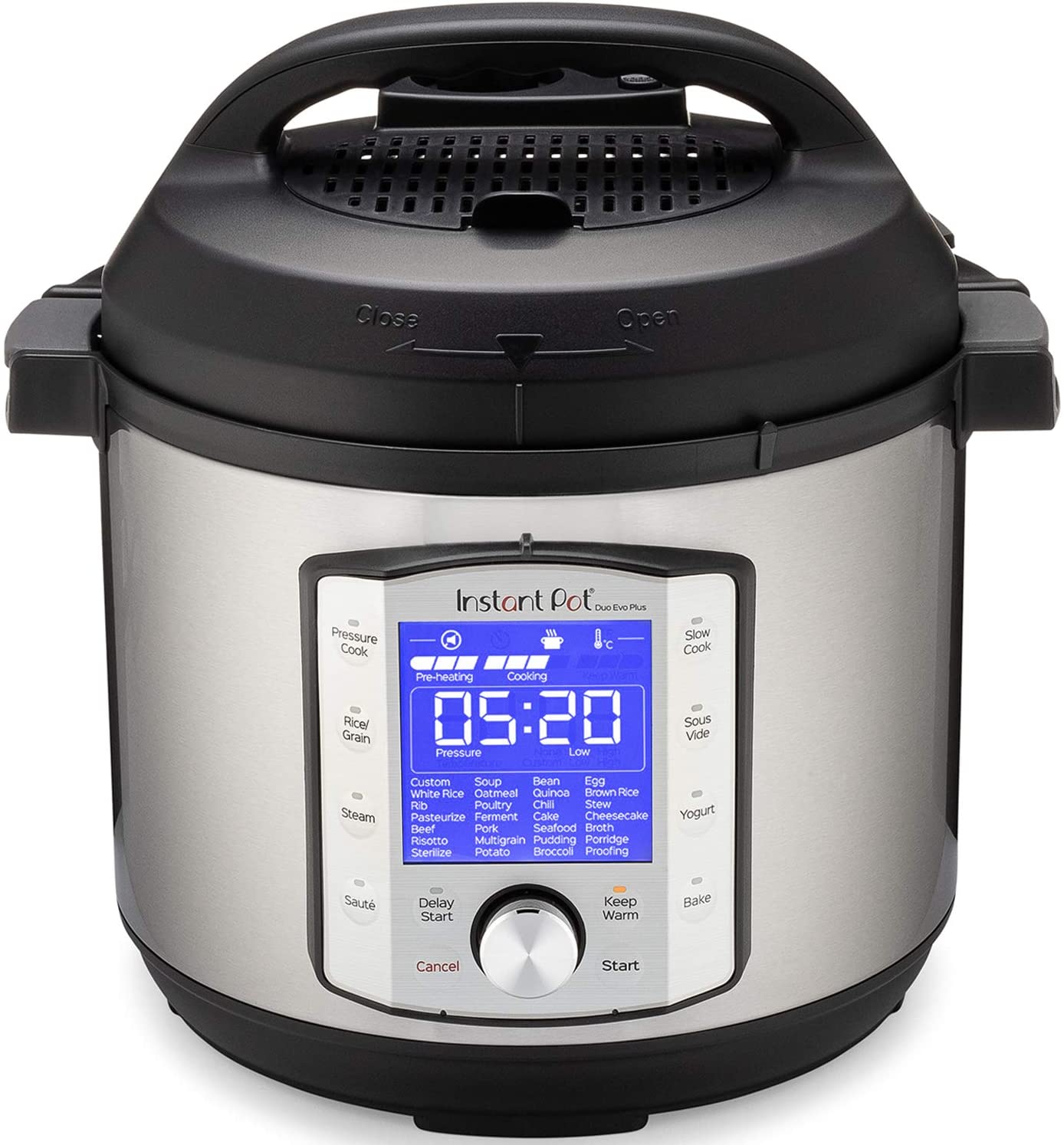 OVERVIEW:  You probably have already heard of the Instant Pot but this device has taken the world by storm and we didn't want to miss adding this to our list.

So many of us learned over the pandemic, just how easy it is to cook in this amazing device. 
From soups, chilies, rice, it's a pressure cooker, steamer, sterilizer and so very much more.
(Some people use it to bake cakes but we haven't taken it that far...at least not yet.)

The great news is that it's come way down in price since it was first introduced into the marketplace. Having used it for so many time consuming recipes we guarantee you won't be disappointed at what it can do and the amount of time it will save you. 
Don't miss out on this Cooking Time Machine as all of those time consuming recipes (chicken soup, brisket, caritas and so much more) can become things that you serve everyday instead of just when you have the time.

It's truly one of the best kitchen gadgets we've EVER come across.

---
---
---
---