Samsung RF28DEDPWW French Door Refrigerator Review

A 28.0 cu. ft. 3-Door French Door Style Refrigerator with Food Showcase™ and Pantry
Features!
Model No:  Samsung RF28DEDPWW
OVERALL:  The Samsung RF28DEDPWW French Door Refrigerator is one of the more innovative refrigerators from Samsung.

---
---
Although it's not one of Samsung's Smart Appliances, this particular model has a ton of features that make it worthy of consideration.

The huge internal storage space can store up to 28 bags of groceries. 
This unit was recently named as one of our Top 10 Refrigerators for 2019 and rated a Recommended Buy by Consumer Reports in their 2019 Buying Guide.  

Notable Features of the Samsung RF28DEDPWW French Door Refrigerator:

There are a number of notable features in the Samsung RF28DEDPWW French Door refrigerator.  Here are a few worth mentioning:


Food Showcase Feature -- The door in door like feature allows you to reach for commonly used items with ease.  It's an energy saving feature as it keeps beverages and snacks within easy reach.  Families with kids who are constantly opening and closing the fridge will greatly appreciate this feature.

It also can help extend the lifespan of your refrigerator as this feature keeps the interior of the refrigerator cool even though you're reaching in to grab something.  This keeps the compressor working at optimum.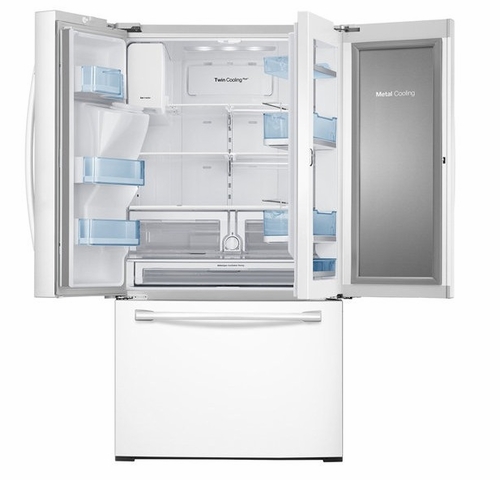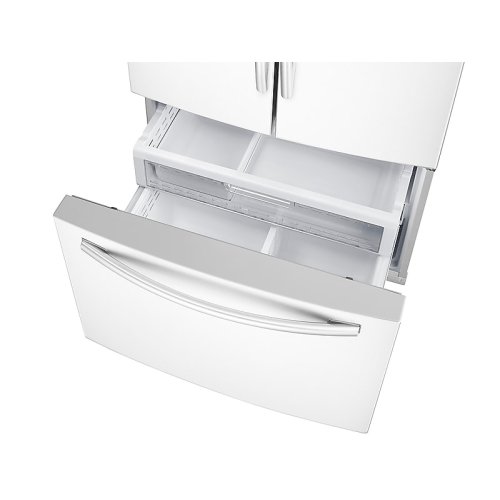 Other Relevant Information

CAPACITY:   28.0 cubic feet


COLORS:  Stainless Steel, White (as shown), Black


MSRP:  $2,499.00 (But closer to $1,999.00 online.)

---
---