LG LPXS30866D Four Door 
French Door
Refrigerator Review
Black Stainless Steel French Door Refrigerator w/Door in Door!

---
OVERALL: The LG LPXS30866D Refrigerator is a Four Door French Door refrigerator with two swing out bottom doors.  It has a HUGE capacity level at 30 cubic feet of interior storage.  That's perfect for a large family of four or more.
It's sleek Black Stainless front makes it one of the more attractive refrigerators on the market.  Additionally, it's two freezer swing doors make it an appealing option for those who can't accommodate a pull out drawer freezer.  
The LG LPXS30866D also features LG's exclusive twin cooling technology which helps separate the freezer air from the refrigerator air.  This helps to avoid that annoying scenario when your ice tastes like your onions.  


CAPACITY: This refrigerator features 30 Cubic Feet of interior storage.  Perfect for a family of five, it has more than ample room for all of your perishables.  The interior deli and produce drawers are well proportioned and have a separate humidity control.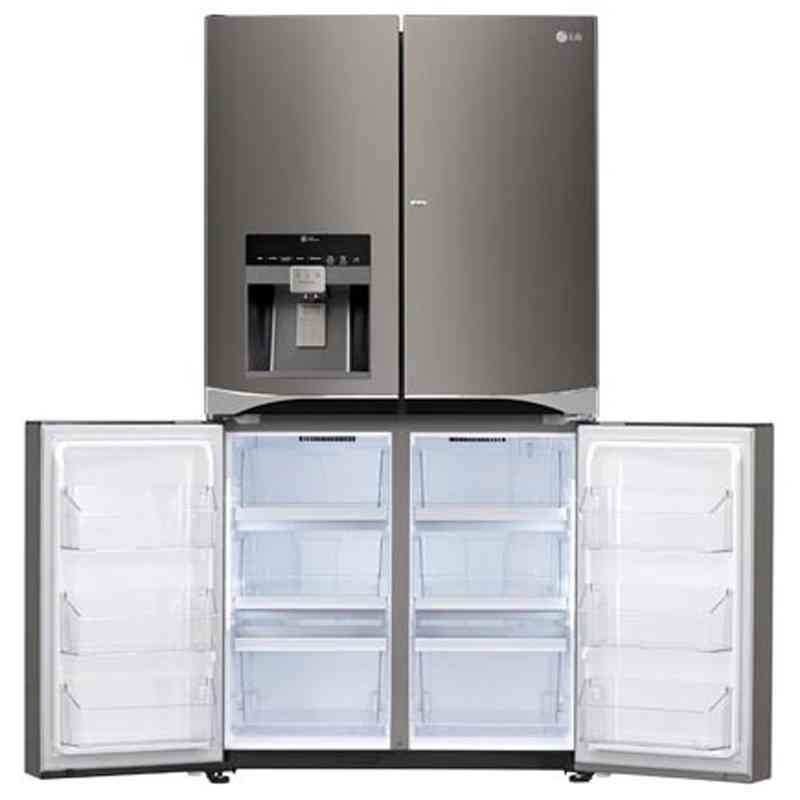 ---
NOTABLE FEATURES: As mentioned above, there are a number of features on the LG LPX30866D Four Door French Door Refrigerator that are worth mentioning:

COLORS: The LG LPXS30866D Four Door  French Door Refrigerator is available in Stainless Steel only

MSRP: $4,900.00 -- But commonly found at just $3,900.00

---
Similar Models to the LG LPXS30866D
French Door Black Stainless Steel Refrigerator
If this isn't the model for you, consider looking at a number of other similarly priced LG refrigerator models. Here are few worth considering:
---