Electrolux Refrigerators are Terrible appliances... don't buy!!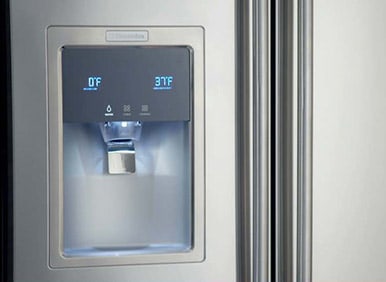 Beautiful panel, just wish it worked!!!
We bought this side by side - model # EI23CS55GS1 and it has been a disaster from the start.


It did not work when it was delivered in 2009, so we waited 6 weeks for a replacement. Seriously six weeks for a replacement on a BRAND NEW REFRIGERATOR!!
We should have known what we were getting ourselves into but we thought it was a fluke. Nope, it's all of them.
We have now had this replacement frig and the electronic board was replaced within the first year (we were grateful it was still under warranty). Though it happened another time and this time it wasn't under warranty and we had to pay the $500 to have it replaced.
There must be a true issue with how this refrigerator was built because it is now out again. I mean seriously the same part has failed 3 times in the life of this refrigerator (fyi it isn't even 5 years old!! How is it that this refrigerator was ever sold to the public and why isn't it covered by Electrolux?!?!
At this point the ice will only dispense crushed ice and uncrushed cubes are no longer an option.
I will never buy another Electrolux refrigerator, appliance or product again and I would recommend the same for anyone else.
Owning this refrigerator has been nothing but a serious headache.